Products
Better Sleep for Health: Meditations for Sleep with a Background of Soothing Music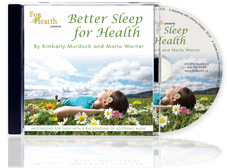 Relaxation and meditation techniques will improve your sleep quality and quantity and reduce levels of daytime stress. Twenty minutes of a relaxation skill practice helps you to access your natural quieting response, called the Relaxation Response. Practicing the skills on this CD will strengthen your Relaxation Response. Research supports that these skill practices are as restorative as 2-3 hours of sleep.
The Relaxation Experience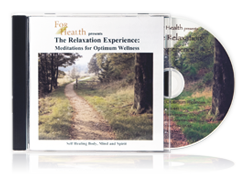 The CD has received critical acclaim, and is now used in major clinics at Toronto hospitals: Toronto Rehabilitation Centre, Mount Sinai, Bridgepoint Health, Sunnybrook, Lyndhust Hospital, and Women's College Hospital. For Health Wellness Consultants have recorded the ultimate relaxation experience.